---
---
Este año tendremos muchos blockbuster en la pantalla grande y muchos de ellos son secuelas de grandes sagas que nos dejaron con animo de más, y una de  las grandes secuelas que esperamos con ansía y que veremos este año sin duda es Jurassic World: The Fallen Kingdom.
Y la campaña de marketing no se puede quedar atrás con tan increíble estreno y por lo mismo el equipo de TheMill fue el encargado de llevar a cabo la excelente aplicación mediante Facebook para traer por medio de la Realidad Aumentada (AR) al querido raptor conocido como Blue.
---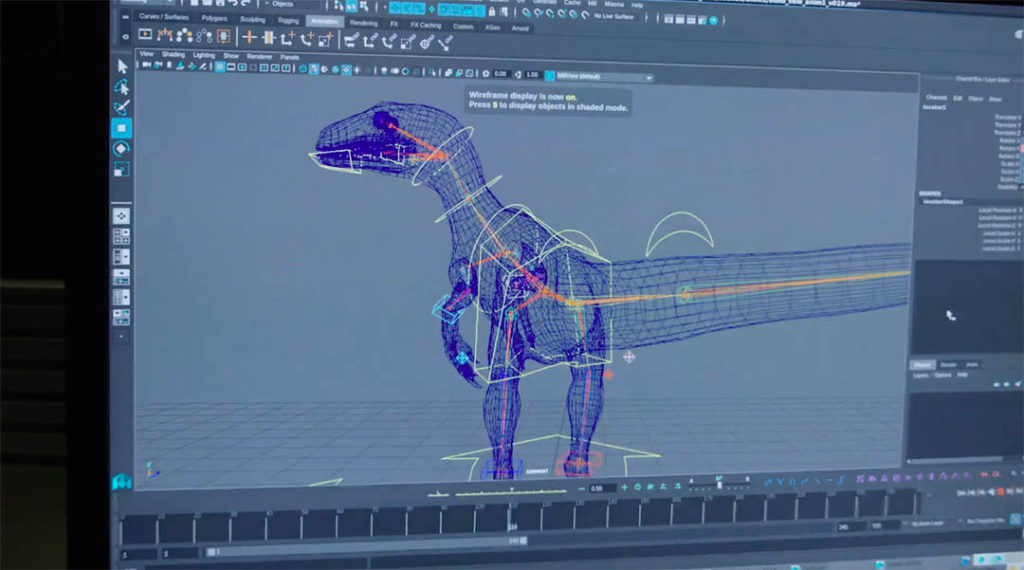 ---
No dejes de traer hasta la sala de tu casa a tan increíble personaje y diviértete con los excelentes videos que puedes crear con esta aplicación que encuentras como filtro en la cámara de Facebook y prepárate para el estreno de Jurassic World: The Fallen Kingdom.
Commissioner
Commissioner: Facebook
Strategic Partner Manager, Platform Partnerships: Chris Barbour
Strategic Partner Manager, Platform Partnerships: Andrew Wamugi
Lead Partner Engineer, Platform: Brad Heintz
Editorial
Editorial: The Mill
Editor: Jessica Ledoux
VFX Production
VFX Production: The Mill 
Executive Producer: Alice Oakhill 
Producer: Hayley Underwood Norton 
Production Coordinators: Min-Wei Lee, Victor Bekker 
VFX Creative
VFX Creative: The Mill 
Art Director: Pierce Gibson
3D Artists: Ryan Federman, Nick Johnnides, Damian Kwiatkowski
Developer: Fabio Piparo
---